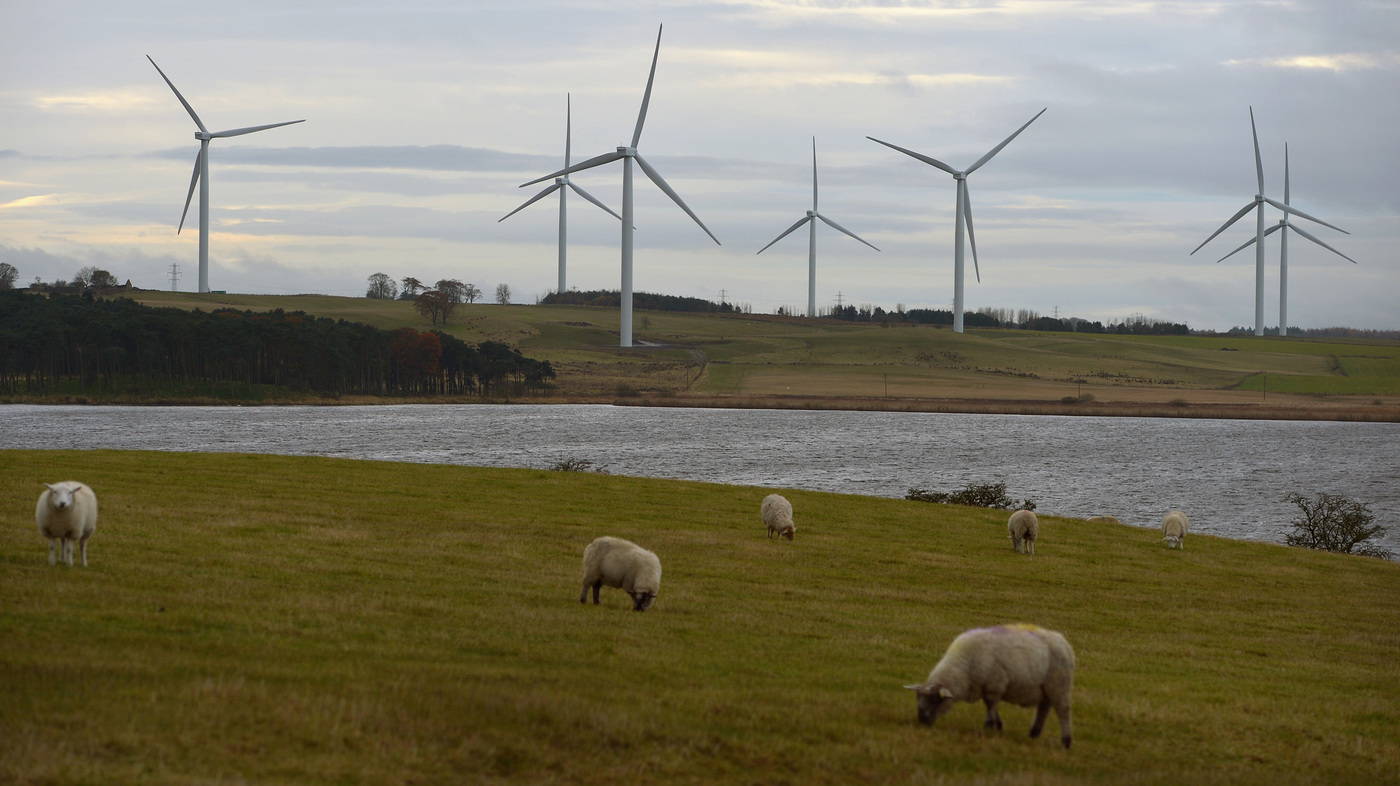 Often times Good News Friday will be whatever pleases my soul to share. That can be anything from new announcements on plastic bans, a sanctuary for an endangered species, or a rad new trail system being built. Other times, it might be in direct correlation to some bad news I have heard during the week, and I need a pick me up for the weekend. This is one of those times, and boy is it good.
SCOTLAND: 100% RENEWABLE
This year's UN climate conference will be held in Glasgow, Scotland. I don't think there is a better place in the world for that to happen. The nation's goal of 100% renewable electricity is well on track to be reached by November. The climate conference is a two-week convention and it is especially crucial this year. 2020 marks the year all countries involved will present their new long term climate goals.1 
Scotland closed it's last coal-fired power plant 4 years ago. Leaving a solitary gas-fired power plant as its sole remaining fossil fuel source.  Thanks to an Eco-conscious and forward-thinking leadership, Scotland also installed the world's first floating wind-farm. This renewable energy source is the countries largest (for now) and it can power 450 k homes alone. Another, larger off shore wind farm is under construction which will essentially double those numbers.2
Image: Historical Regional Statistics and BEIS Energy Trends
Between January to July of 2019, Scotland's wind turbines had produced almost double the amount of wind energy needed to power every household in Scotland.3 Between January and July of 2019, Scotland generated 9,831,320 megawatt hours (MWh) of wind energy.4 (WeatherEnergy shows that data). Enough to power 182 percent of all 4.47 million Scottish homes. In November 2019, the country hit a new record, with energy production exceeding demand on 20 out of 30 days in November and providing 109% of electricity demand.
Aside from renewable energy, Scotland has another lofty climate goal. Cutting greenhouse gas emissions to net zero by 2045. This legally-binding target is 5 years ahead of most countries that have similar aspirations.5
See you on the trail!
Bonus Friday Fun Fact
Scotland's national animal is the Unicorn.
(true story)
Annotated sources
Other sources.